Interviewing looks much different now than in the past. While remote work was routine for many, the pandemic forced almost every company to adopt new ways to communicate and hire. Virtual conversations, however, can be just as impactful as those in person. If you've never interviewed remotely, you may feel a little uneasy. It's a different experience, but you can absolutely shine and have true engagement screen to screen.
Interviewing from home is likely here to stay. How you prepare is somewhat different from preparing for an in-person interview, but many foundational best practices remain the same. As experts in the DevOps/Site Reliability Engineer (SRE) recruiting field, we want to make sure every candidate feels ready. Here are some ideas and tips for your virtual interview.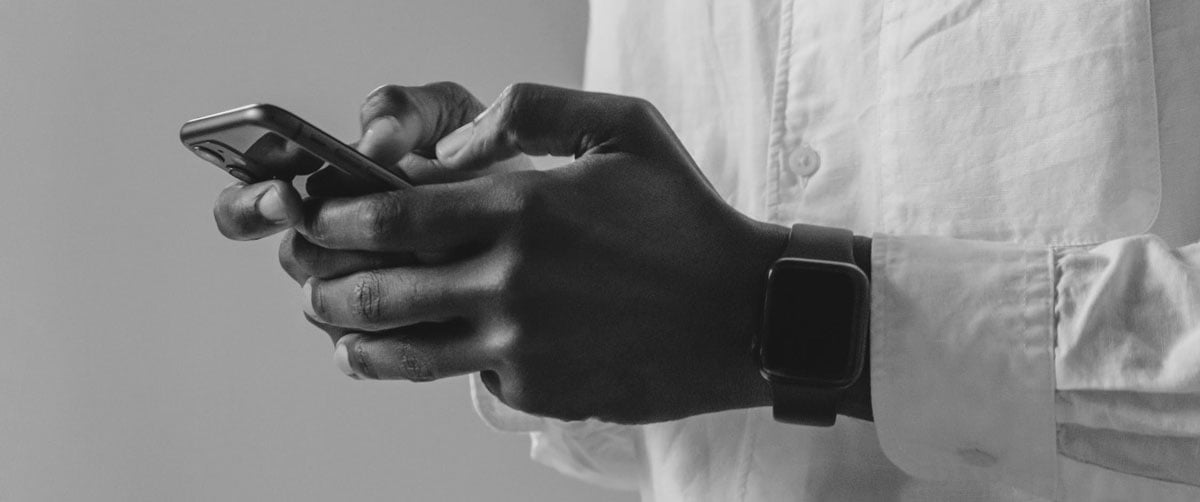 Be camera-ready.
Most interviews will be a video call, so be camera-ready. The first thing is that you want to look professional. What you wear will depend on the type of company you're interviewing at and your style. At a minimum, wear something business casual. T-shirts are too casual.
The camera angle is also important. You want to make sure you're not cutting off your head. Ideally, the camera should be at eye level. Practice with your webcam to get it right before the big day.
Test your tech.
In addition to testing your camera, ensure there are no issues with connectivity or your headset. Check out the sound quality; you can quickly check this when you log into the video meeting platform. To do this, arrive at least 10 minutes early. If there are any issues, you can resolve them before the interviewer starts the meeting.
Get the environment right.
Where you are matters in a video call because the person on the other end can see your background. It's a good idea to remove any distractions or anything not suitable for a workplace discussion. Your best bet is for a neutral background that won't detract from the conversation.
Choose a quiet area where you can close the door. Even a closed door doesn't always stop the intrusion, so give your family members a heads-up that you'll be on a call at a specific time and ask that they don't disturb. Put pets out of the way as well.
Another component is lighting. Overhead lighting tends to be too bright for video calls. Natural light is the best option if you have a window in the space. If not, use a low light behind the camera.
Have documents ready to share.
You may be sharing documents related to your interview that illustrate your skills. Be sure you know how to do a screen share. It's typically a feature option within the video conferencing application. Have the documents open and ready to share. When you do share, only share the document, not your entire desktop. That may look disorganized or notifications may pop up, and that could be distracting.
Be yourself.
Let your personality shine through in the interview. Be as relaxed as possible, maintain eye contact, and smile. It's a different dynamic than being in person, but all the rules on interacting still apply in a virtual setting. Be cognizant of body language and the vibe it conveys. Remember, communication is much more than verbal.
Prep with your recruiter.
Working with your DevOps/SRE recruiter before the interview is great practice. Ask them for tips on the most asked questions by employers hiring for DevOps and SREs. That can help you outline some answers to be ready for the question. Writing down some talking points can keep the conversation going and natural.
Also, talk with your recruiter about the company. They likely have some inside information you can't get from the company's website. Those insights can give you a better picture of the organization's goals and what they really need in a new hire.
Develop questions to ask.
Based on what you learn from the recruiter and your own experience, write down some questions you want to ask in the interview. This is a two-way conversation, and you want to gather information on this prospective employer to make sure it's the best fit for you. You could ask them about their DevOps culture, tools they use, business objectives, challenges, and current team dynamic.
Make an impact in your virtual interview.
Although there are differences between virtual and in-person interviews, they have the same basic foundation. Ultimately, you want to highlight your skills and why you're a great fit while also learning more about the company and if it's a place you know you can grow and thrive. Following these DevOps/SRE interview tips can help destress the situation so that it's a productive interaction.