For DevOps and Site Reliability Engineer (SRE) professionals, an interview is an opportunity. Even if you're a passive candidate, there was something about the position and company that piqued your interest. Now it's your chance to figure out if the role is a great fit for you and the company.
Interviews can often bring up stress and anxiety, and that's normal no matter where you are in your career. The best perspective to have to normalize the interaction is to remember interviews are conversations. You're getting to know the company just as they're getting to know you. Framing it in this way allows you to share your experiences and knowledge while also discovering the company's culture, goals, and expectations.
---
7 DevOps Interview Tips to Review Before the Big Day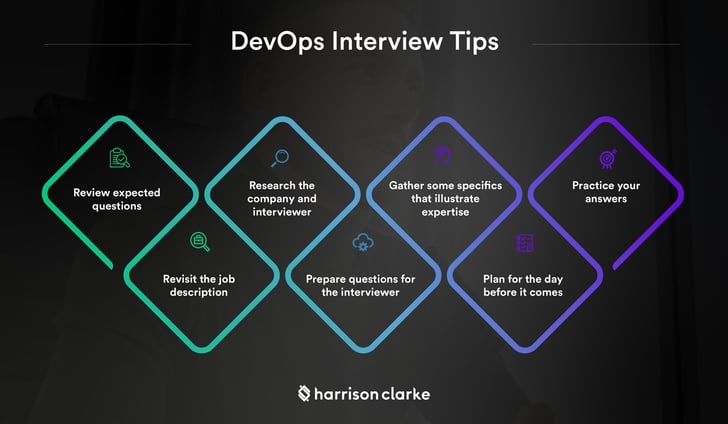 Before the interview day, you can do some specific things to prepare yourself and alleviate stress. While the world of DevOps/SRE hiring is candidate-driven, that doesn't mean you don't need to prep. Here are some tips we recommend to all our candidates.
1. Review expected questions.
While every interview is unique, there will likely be standard questions you've heard before. Your resume paints the picture of your fundamental experience, but articulating those into responses that are stories will be much more impactful. Keep in mind that people remember stories, not lists of facts. You'll likely encounter these queries:
How do you define the

DevOps culture

?
What challenges do you face in the deployment pipeline?
What metrics do you track to understand success?
What tools, programming languages, and architectures do you use/have you used?


2. Research the company and interviewer.
While you don't need to be an investigative journalist, you should research the company and the interviewer(s). That includes visiting their website, social media profiles, and any media mentions. More established companies will have more publicly available information. Startups will, of course, have less.
You should also check out the bios of your interviewer(s). Look through their LinkedIn profile, where you may find you have some of the same connections. If the person is featured on the company's website, be sure to scan that as well. Knowing some things about them can certainly help with the conversation.
3. Gather some specifics that illustrate expertise.
Put together a few stories that demonstrate your work experience in DevOps, including what you learned, what went right, and how you overcame an obstacle. It's OK to admit that everything wasn't perfect all the time—that's the world of development, and as an SRE, you are a big part of the solution to avoid or prevent failures.
One way to structure some responses is to use the STAR method:
Situation: Describe the environment and set the scene.
Task: Explain your role in the situation.
Action: Illustrate what steps and actions you took to address the project or challenge.
Result: Share the outcomes and lessons learned from the experience.


4. Practice your answers.
You don't want to seem rehearsed, but some practicing helps you get your thoughts together. You could do this with a partner, friend, or family member. If you're working with a recruiter, they could also be a great sounding board.
5. Revisit the job description.
Go back to the initial job description, and look at the responsibilities and requirements. Consider how you measure up to this wish list. Find ways to highlight your strengths as they align with the needs of the company.
6. Prepare questions for the interviewer.
Remember, it's a conversation, and you need to gain insights from the interview as well. Put together some questions about the company's processes, objectives, and culture. Be sure to ask about the next steps too.
7. Plan for the day before it comes.
Getting ready for the day also includes logistics. Those will be different depending on if the interview is in person or virtual. If it's in person, time out how long the commute will be so you arrive on time. If it's a virtual interview, test technology ahead of time to work out any kinks before the interview begins. Also, choose your attire and keep it business casual, even if you're talking via video call.
---
A DevOps Recruitment Firm Can Help You with the Interview Process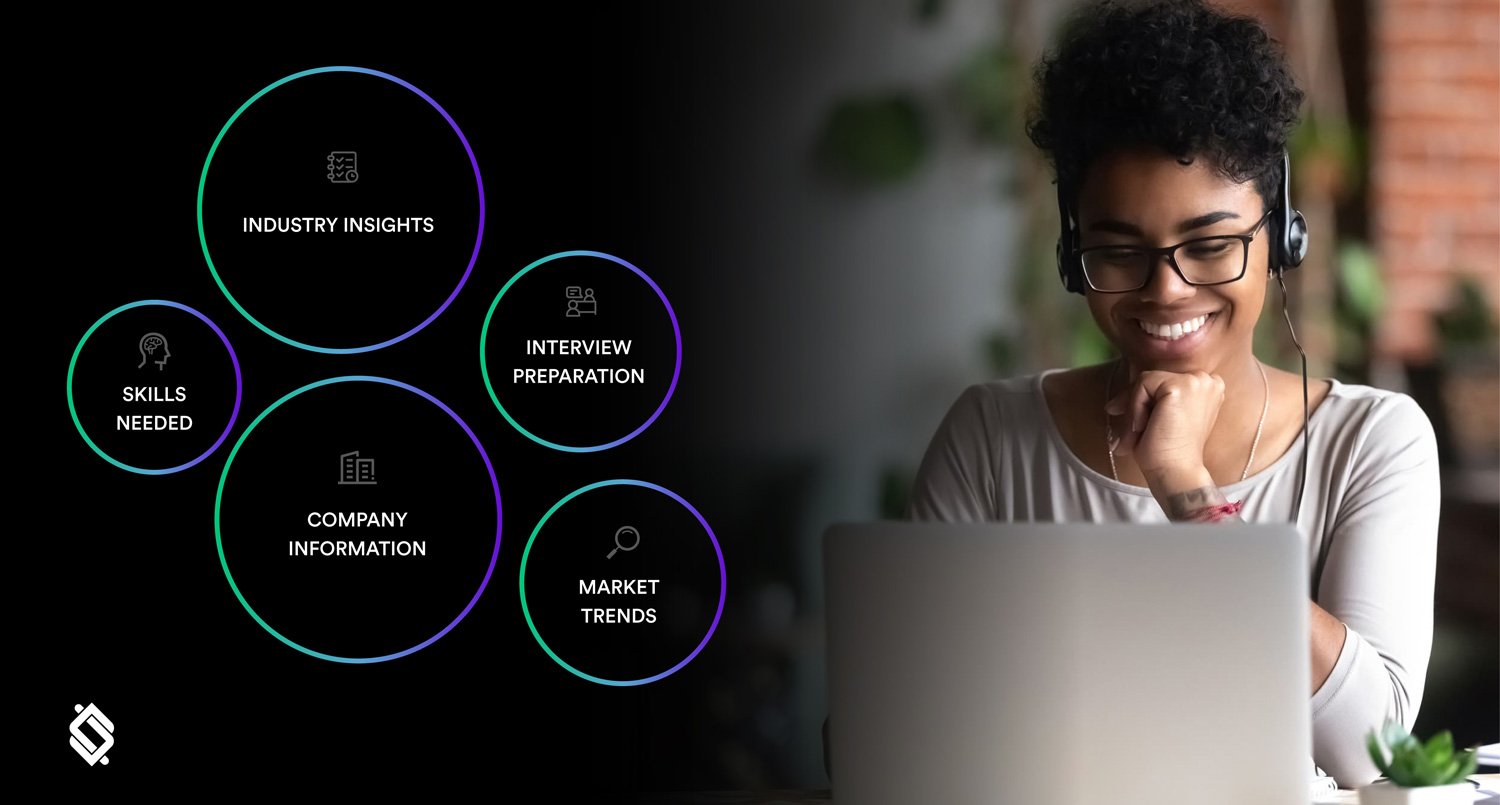 If you're working with a DevOps recruiter, they know the industry just like you do. Rely on them for additional support.
They can provide you unique information about the company that you won't find on their website. That's especially true if it's a startup. You can also share some of your talking points with them and request constructive criticism. They'll give you honest, helpful feedback so that you can adjust.
Work with them on your resume to best showcase your skills and assets. The interviewer already has your resume, but bring along a fresh copy with any new information.
Having a general conversation about the market is also a good idea. Talk to your recruiter about the industry landscape and current trends impacting the job market, compensation, and more.
Finally, discuss technical questions and the best way to approach them. It's not likely that all those you meet with will be technically minded, but they are decision makers. A recruiter can help you hone the language so that it's more business-friendly.
---
Harrison Clarke Can Help Find Your Next Opportunity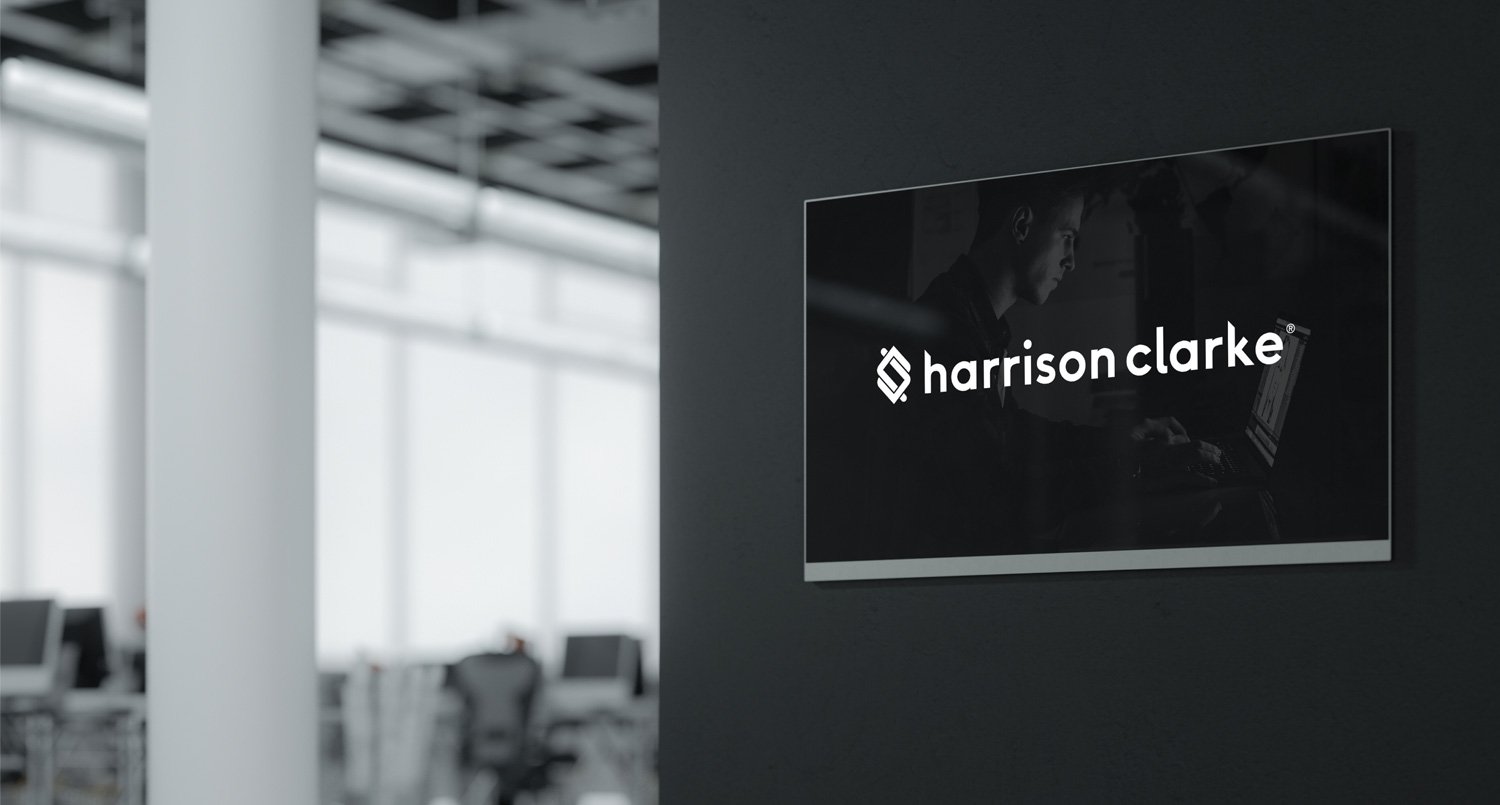 If you're a DevOps/SRE, and you'd like to see what's available, we can help. We are specialty recruiters for the DevOps field. We believe in building relationships with professionals and employers. Connect with us today to get started.
---