Careers have parallels to supply and demand models. In roles with high demand and low supply, candidates tend to be passive and aren't seeking out new opportunities. That scenario fits well for the role of Site Reliability Engineer (SRE).
SRE recruiting requires different strategies. In most cases, recruiters or employers must find the talent and persuade the professional to consider something new. While they may not be actively looking for a new position, they may be all ears when an exciting one comes along.
---
Where is demand currently?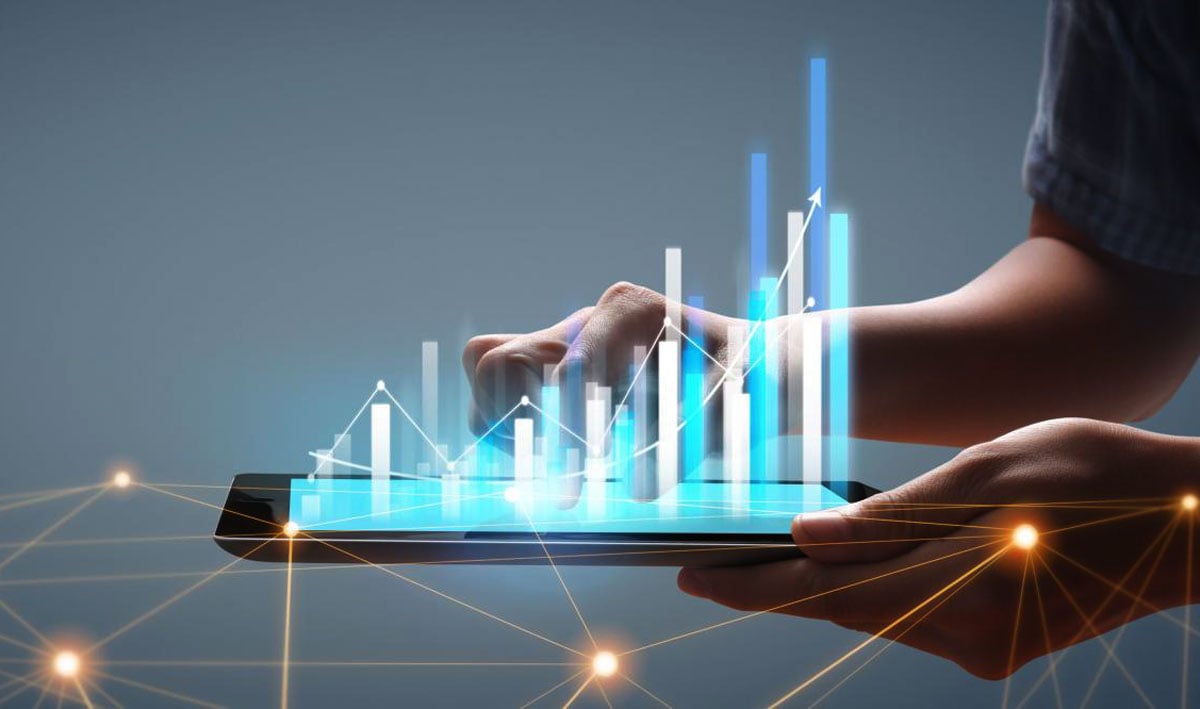 Various industries are keen on a DevOps culture. They put significant emphasis on the reliability of their platforms and deploying updates that meet end user needs. This change created a high demand for SREs who have skill sets that include programming and operations.
This increased demand leads to recruiting difficulties as illustrated by a key statistic in a DevOps survey report. The study determined that 58 percent of IT leaders find hiring those in the field to be challenging.
The U.S. Bureau of Labor Statistics (BLS) predicts that job growth for computer network architects, which would include SREs, will grow 5 percent from 2019 to 2029. That's faster than the average of all occupations.
That expectation could be on the low side but is inclusive of the acceleration to digital transformation caused by the pandemic. This crisis forced many companies to rethink their development cycles, leading to an even deeper need for proficient SREs.
---
Increased demand for the role requires a strategic foundation before you begin the search.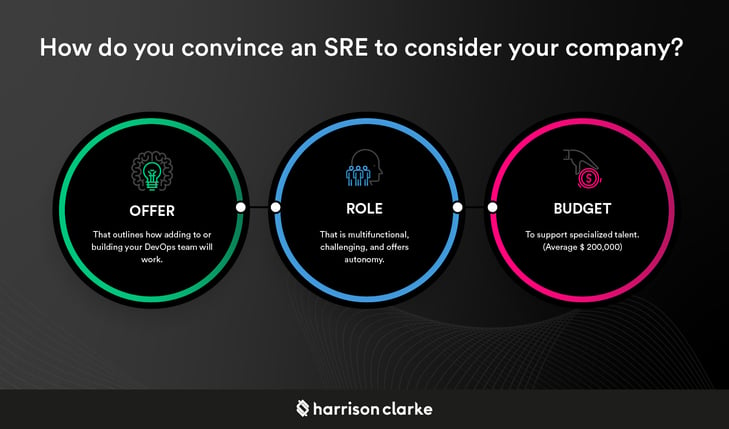 Since demand isn't slowing, how do you convince an SRE to consider your company? Much of this will be dependent on your approach. It's not feasible to hire for this position as you would others, even within technical roles. As a foundation before you begin to recruit, you need to have a:
Serious offer that outlines how adding to or building your DevOps team will work. It's good practice to have a strategy for how SREs will add value to your development process. This is sound advice whether you're a startup or a Fortune 500 company.
Role that's multifunctional, challenging, and offers autonomy. These job traits align with both

soft and hard skills

, which are essential in the space. While you are pursuing candidates in this space, you should be purposeful about how you define the role because it will matter to an SRE.
Budget to support specialized talent. While money isn't everything, it's certainly a deciding factor in considering a new job. Keep in mind that the roles are six-figure ones with averages of around $200,000.
---
Motivating passive candidates requires a unique recruiting plan.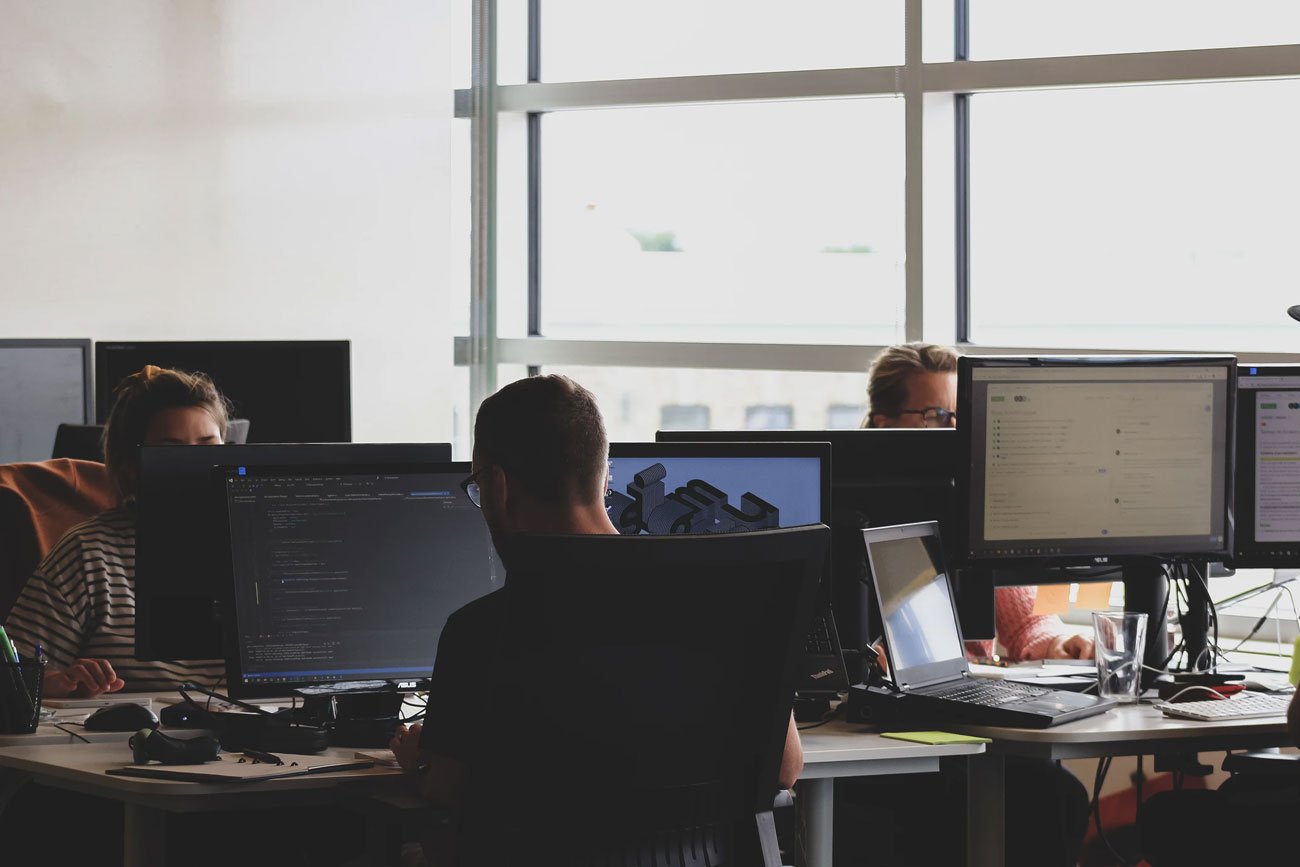 Now that you have the foundation for your recruiting plan by preparing on the three points above, it's time to move to the actions and details. The world of DevOps and SREs is complex and unlike any other role.
When you plan to recruit these passive candidates, you'll need to focus on the first interaction: how the recruiter connects with the candidate. The person should represent your company but also should have in-depth expertise of the market. That can be difficult but not impossible.
There are several other things to have to ensure you have a solid recruiting plan.
---
Your organization should have these 5 things to effectively recruit SREs.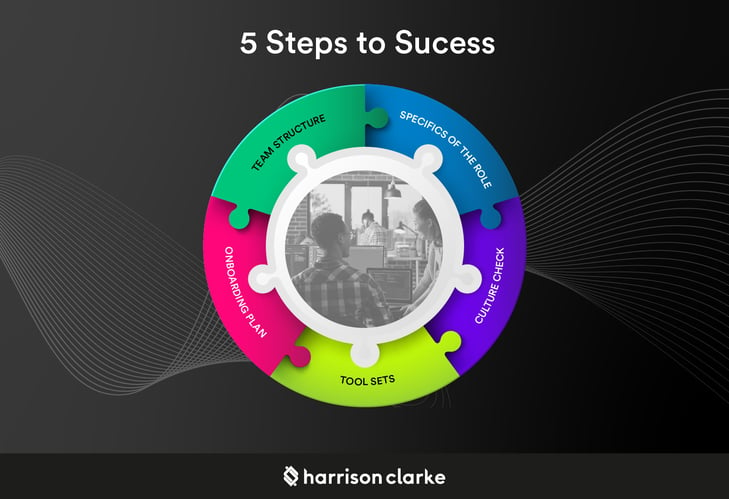 Adding to the basics of a vision or budget, you'll want to consider a few other areas so you can recruit effectively:
Team structure
If it's your first SRE or your ninth, either way, you should have a documented structure. A DevOps culture is a collective approach where everyone collaborates and shares responsibility, but there is specialization in every position, defining what you have and need here.
Specifics of the role
What do you need support with the most, and what skills will facilitate this? That's the first step of defining the role. It helps if this is granular because it will help a possibly reluctant candidate clarify what the new position would look like, which could be very appealing.
Culture check
SREs operate well in a DevOps culture, and they seek it out in where they work. No matter what stage you're in, you can always strengthen your culture. A commitment to this environment is meaningful, especially when there's proof of it in how your team works.
Tool sets
Any technical role needs tools, and SREs use various DevOps tools to support the development process. Many of those enable automation, eliminating manual work and boosting efficiency. A candidate will ask about tools, so be ready to explain what you have in place.
Onboarding plan
Onboarding a new hire is just as important as recruiting. It's a new employee's first interaction, and if it goes less than smoothly, it could impact them going forward. Much onboarding is currently virtual, but that's not a barrier. Work with your HR or other teams to ensure that they have what they need on day one.
---
Jump-start your SRE search.
Recruiting in this field isn't easy. To increase your chances of finding the right SRE, you need to reconsider your approach. Understanding what motives these candidates and their expectations is a crucial insight you're unlikely to receive from traditional search methods.
To tap into that insight, you'll want to work with a niche, expert team such as Harrison Clarke. We focus specifically on DevOps recruiting and develop relationships with candidates. This helps us match talent to employers for the best fit. Contact us today to discuss how we can help.