Recruiting and hiring in the tech field can be challenging. You need to align the right skill sets with your specific needs. That's especially true for specialized roles such as site reliability engineer (SRE) and DevOps engineer roles. To ensure that you make the best decisions and have a clear strategy, we're sharing best practices for hiring in your DevOps culture, based on our years of specialized experience.
---
Why You Should Be Strategic in Your Hiring Process
The traditional route of recruiting includes posting jobs on DevOps hiring boards. That may yield a bounty of qualified candidates for general roles, but it's unlikely that you'll find star talent this way. Much of that has to do with the fact that generic job boards don't attract specialized talent, nor do they provide a strategic approach to attract and vet talent.
You might have a hard time finding that perfect candidate due to a scarcity of talent. In fact, a 2019 Harvey Nash-KPMG survey revealed that 65 percent of CIOs believe hiring challenges are hurting the industry. That represents an increase of 6 percentage points from the previous year.
With so much competition for talent, being strategic from the start of your search will provide a better experience for all parties, and developing a plan to recruit is essential. To do so, follow these best practices when hiring for DevOps engineers and SREs.
---
Best Practices for Recruiting Smart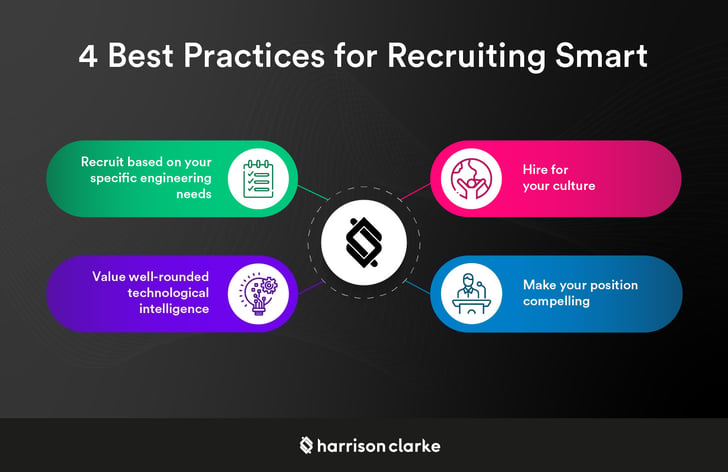 Based on our experience helping organizations of all sizes find DevOps professionals and SREs, these are the tips we recommend.
1. Recruit Based on Your Specific Engineering Needs
Specificity in recruitment is essential in every industry. What you need will vary based on where your gaps are or whether you're building a team from scratch. You need to look at your structure to pinpoint your immediate needs.
Think about what will make the biggest impact and start from there. Most DevOps professionals have a variety of skills that they'll use. But think about function first. Do you need help with design, implementation, security, testing, deployment, management, or some combination?
If you have an existing team in place, evaluate its weaknesses. You may have employees who are phenomenal at coding and testing but are struggling with automation. You should then hire for that skill and role.
---
2. Value Technological Intelligence That's Well-Rounded
As noted, DevOps engineers and SREs often have acumen across many areas. Their experience involves critical decision-making and problem-solving. So how exactly will you know whether they are the right fit? Is it possible to have expertise that's too broad?
That's unlikely to be a challenge you'll face. You do, however, need to understand a candidate's aptitude. You can do this by testing their expertise across the many technical aspects of a DevOps ecosystem.
You can initiate skills testing as you get to know a candidate. You can also get a feel for their expertise by asking specific questions.
Start with something simple, such as a question about the fundamentals of a DevOps culture. Then ask them about the relevant tools they have experience with (e.g., Git, Jenkins, Puppet, Docker). It's also essential to ask about use cases and real-life experience. If someone can talk you through a process or how they solved a problem, that's probably more valuable than if they can recite definitions.
---
3. Hire for Your Culture
You can hire the smartest DevOps professional or SRE in the world, but if they aren't a cultural fit, it won't work out. Culture has a significant impact on employee satisfaction. In fact, employees who don't like a company's culture are 24 percent more likely to leave within a year, which leads to churn, higher recruiting costs, and disappointment.
Your culture is a key part of your business model, so it's a good idea to talk about culture when recruiting for DevOps engineer roles. DevOps is a culture in itself, and its impact probably permeates your operations. Culture conversations need to happen early. Being transparent here is vital.
For example, if your culture values innovation and creative thinking, then someone who craves structure and boundaries might not be the best fit. Asking questions about the candidate's ideal environment or comfort level can shed some light on this. Behavioral recruitment tests can also help with cultural fit.
---
4. Make Your Position Compelling
It's hard to recruit in a high-demand industry, and a survey of IT managers found that DevOps skills are in high demand across organizations. Thus, your recruitment may involve "passive" job seekers. They may not necessarily be ready to move on from where they are, but if your offer is appealing enough, they'll listen.
How can you position your company as an ideal environment for DevOps professionals? There are the usual things—salary, benefits, and flexible work schedules—but you also need to stand out. You can do that by selling your brand story to candidates, not just the job. When companies do this, they're three times more likely to make a quality hire.
---
Embracing Best Practices Delivers a Better Experience for Employers and Candidates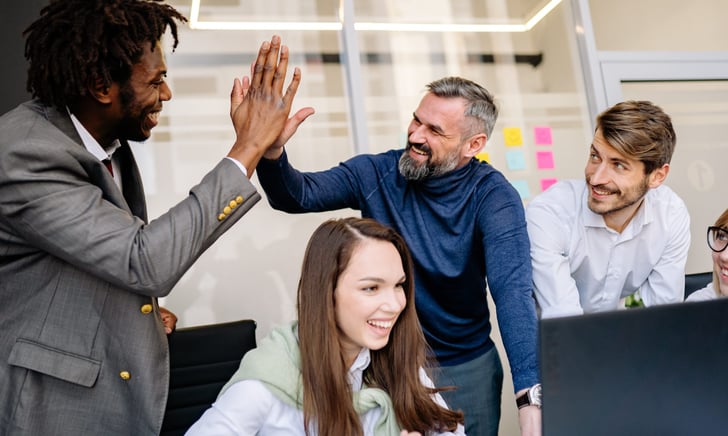 Employers can realize many benefits with an effective hiring strategy, including reduced recruiting costs, higher retention rates, greater productivity, more engagement, and more on-time project launches.
Vacant jobs leave you behind schedule, but they also cost, on average, $500 a day. This propels an even greater urgency in hiring, but that urgency can lead to making decisions in haste.
To hire both fast and smart, work with experts. Focus on these best practices, looking for technical proficiency, soft skills, and a cultural fit. When you do this, your workers will be happier, resulting in less churn. This satisfaction can also increase productivity by up to 13 percent, according to an Oxford-BT study.
---
Hire Strategically with Support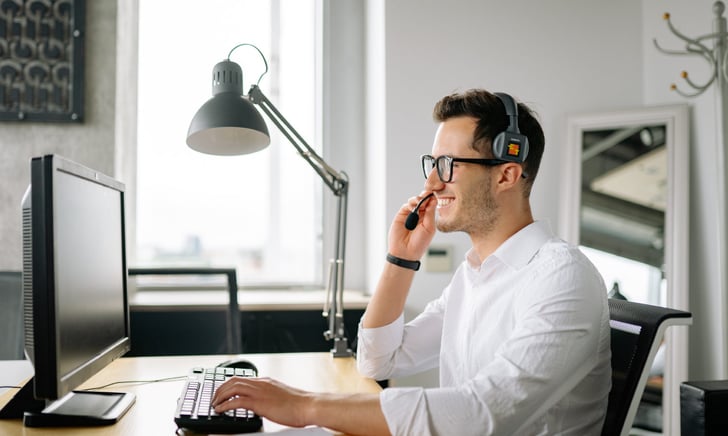 Strategically recruiting and hiring can be an involved process. Don't go it alone. Turn to the experts at Harrison Clarke for help. We focus solely on assisting companies that are building DevOps teams. Get in touch to explore our DevOps hiring solutions.
---