DevOps helps organizations deliver solutions to their end-users more safely and faster than ever with high-performance outcomes. These include better cross-functional collaboration, on-demand deployment, shorter mean time to resolution (MTTR), and faster lead time to change (LTTC). Over the past ten years, a growing number of enterprises practicing DevOps have shown massive success. Moreover, the accelerated digital transformation that took place during the pandemic illustrates the tangible benefits of breaking silos in order to get the most out of engineering expertise.
With DevOps now in its second decade, the methodology has become the standard way of working for many evolved DevOps teams. Technological innovations and the digital transformation enabled by the pandemic contributed to reshaping the way we do business, and enterprises across markets now need to implement DevOps to remain relevant.
---
The required skills for top DevOps/SRE talent are becoming more complex, which makes finding experienced engineers for these roles even more challenging.
---
While tools and processes are integral to DevOps, leading industry research consistently reports that the human factor is the primary differentiator between successful DevOps organizations and unsuccessful ones. Indeed, digital innovation requires highly skilled engineers, and this has been particularly obvious during the global health crisis. As DevOps Institute Co-Founder and CEO Jayne Groll states, "enterprise IT professionals are the unsung heroes of 2020."
Because DevOps/SRE professionals are vital to modern business success, the market remains essentially candidate-driven. Furthermore, as tools and technologies mature and get increasingly complex, hiring DevOps/SRE professionals becomes highly problematic. The DevOps/SRE space is inherently fast-changing, meaning that skills constantly evolve too.
The demand for talent affects every company, regardless of size and industry. However, while tech giants have well-established practices and can afford to offer highly competitive salaries, this is not always the case for startups. For the latter, finding and retaining top talent is just as crucial as getting funded. Skilled DevOps/SRE professionals can help take the product off the ground and support a startup's growth, attracting interest from investors in the process.
When hiring DevOps/SRE engineers is a top priority for modern technology enterprises worldwide, can startups even compete with larger companies for top professionals? Actually, they can.
---
How Startups Attract and Retain Highly Experienced DevOps/SRE Engineers
Startups that successfully attract and retain the best engineers approach the fierce hiring competition by first considering what their desired candidates are expecting from a new job role. In the world of DevOps/SRE, where senior engineers typically have competitive salaries and benefits, the best talent is mostly interested in high-impact roles that provide the opportunity to work on exciting technologies and build solutions for impactful problems that can benefit other engineers as well as deliver value to customers.
Furthermore, highly skilled SREs and DevOps engineers value the chance to work with other great engineers. Every brilliant professional thrives when given the occasion to handle a broader scope of work with significant potential for learning and developing their career at a fast pace.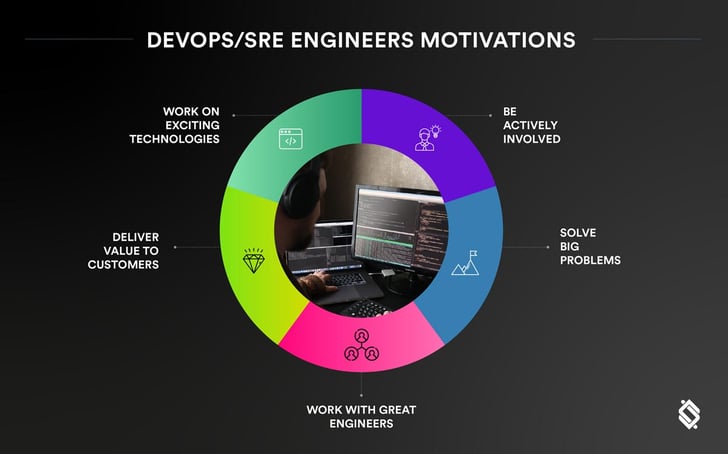 Startups win the race for top talent in the DevOps/SRE market because they can more easily offer the space for meaningful work. Seasoned engineers don't want to be just another team member in a large organization. Rather, they want to be actively involved in solving real problems, in shaping the future of engineering. Startups inherently offer senior engineers the opportunity to do more greenfield work. Plus, being part of a smaller team means the chance to build a tighter-knit group of highly innovative engineers working together towards the same goal.
---
Great Engineers are eager to take on new technical challenges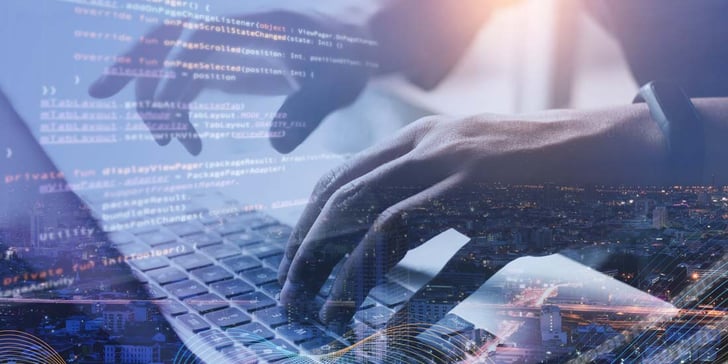 Today, hiring the most talented DevOps/SRE professionals is no longer optional for any company that wants to survive and achieve success, regardless of size and financial power. While high-profile companies may attract top talent with generous compensation packages, startups and emerging companies present a very particular advantage—they typically set out to solve interesting problems. And great engineers are more likely to join a company where they can take on challenges that are meaningful to them. An essential part of a startup's hiring strategy is highlighting the exciting product they are working on and the talented people already behind it. Startups that win the talent war understand that the best engineers look for the opportunity to actively and meaningfully contribute to the industry through their work and formulate their offerings to reflect that.
---