DevOps is, without a doubt, a highly competitive marketplace. The unprecedented acceleration in digital transformation put into perspective the culture's critical impact on business success and significantly increased the demand for Site Reliability engineers.
Moreover, the growing interest in adopting a DevOps culture further established the market's candidate-driven status.
As more companies compete to attract top talent, compensation packages often go beyond salary and employee benefits. Actually, it is a common practice for tech companies to offer equity as part of their total compensation. According to the Harrison Clarke 2021 DevOps/SRE Compensation Survey, a whopping 85% of respondents said their company offers employee stock options.
Among the different equity options, restricted stock units (RSUs) are the most popular, adding up to roughly 47% of responses. The survey also revealed that a combined 76% of respondents are satisfied with their current compensation. And with a highly competitive base salary, it is no wonder that employers rely on equity packages to keep pace with the market's earning potential.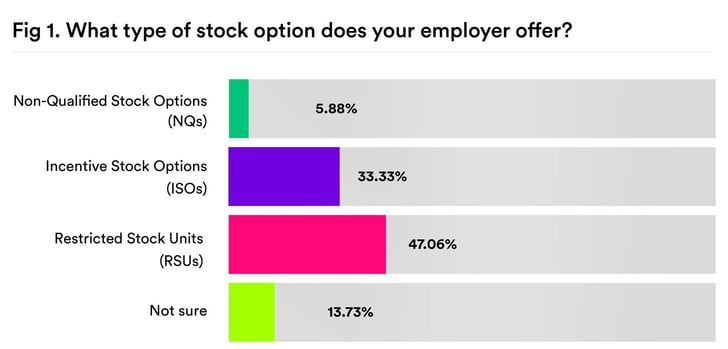 Equity compensation packages are highly attractive for engineers. But, while owning part of an exciting new startup or a high-profile company may seem like you've hit the jackpot, there are a few key things to consider before accepting an offer or choosing between competing offers.
Equity indicates the value of an ownership stake in a company. Your stake in the company turns to gain when it is purchased or listed on the stock market (IPO). Restricted stock units and stock options are two of the most common forms of equity that companies can use as part of their compensation offer to incentivize and reward employees. In this article, we focus on the main differences between the two forms of equity and share our expert insights on what to look for when comparing compensation options.
---
Stock options vs. restricted stock units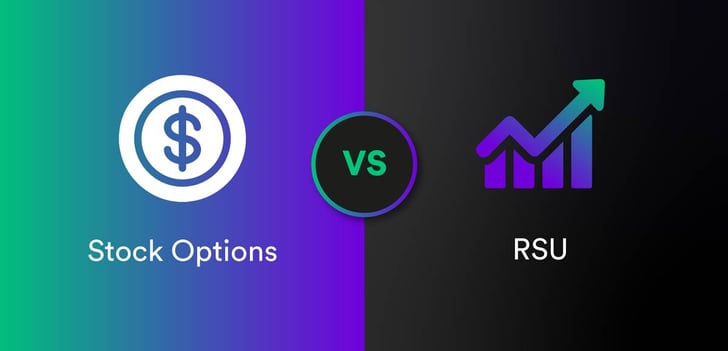 Stock options give an engineer the right to buy stocks at a set price (or strike price), deemed fair market value. The expectation is that the company will grow in time, thus increasing the value of the stocks. Generally, companies provide the option to buy the stock at a discount.
Stock options come with a vesting schedule that requires you to work at the company for a certain amount of time before exercising your options. The most common vesting schedule is four-year vesting with a one-year cliff. The vesting schedule typically begins on the grant date. For example, if an engineer receives 10,000 stock options, the first 25% vest in one year, and the total amount vests over four years.
However, the stocks' market value may remain inferior to the strike price, in which case exercising your options would result in loss.
Restricted stock units, or RSU, are typically offered by larger companies. As opposed to stock options that you buy, RSUs are granted by the company with restrictions, most commonly a vesting period; this may take place after an amount of time or the achievement of a specific individual or company goal, as an exit plan.
After the vesting period, RSUs are distributed as shares of the company's stock. While stock options may expire worthless if the stock market price remains below the strike price, RSUs usually hold some value. This risk makes stock options more volatile than RSUs. Still, stock options are generally preferred because of the potential tax advantages. The tax treatment of the different equity forms is complex, and we advise engineers to consult their recruiter or a tech-focused attorney.
---
What to choose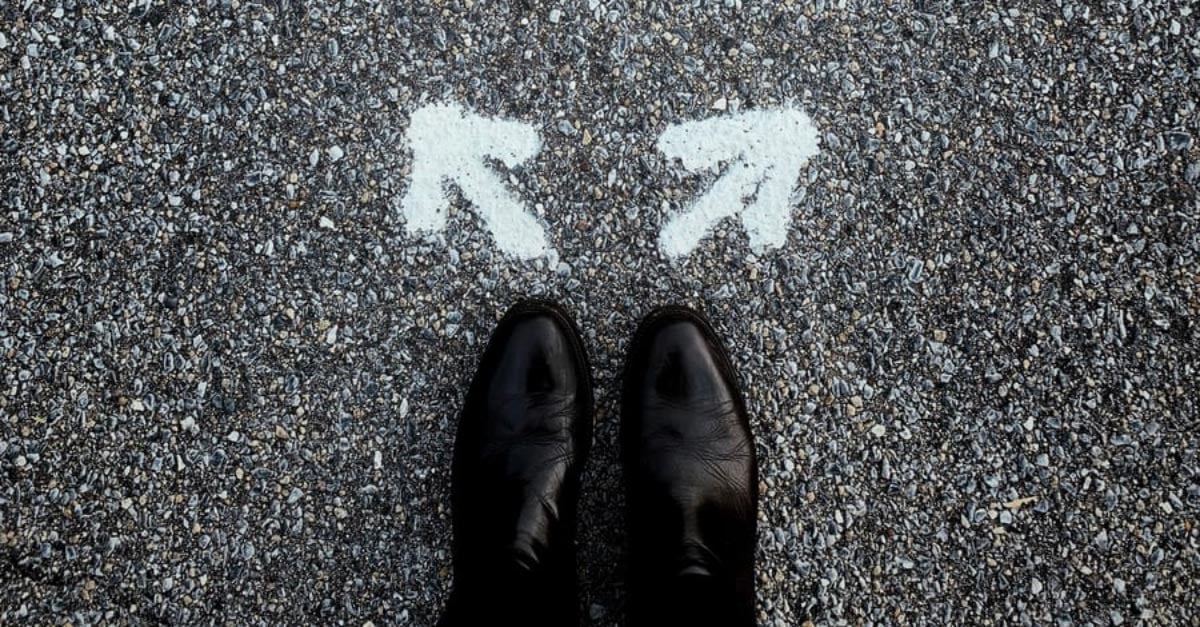 The lure of equity compensation packages have engineers saying "Yes" before they take the time to understand the offer.
Still, grasping the difference between equity and RSUs alone doesn't guarantee you will make the right decision. Most engineers we accompany in their careers overlook a few essential aspects when it comes to equity package deals. For example, when a candidate receives an offer from a high-profile company, we first advise them to check who the investors are that back the company. Venture capitalists (VCs) provide capital to companies that demonstrate high growth potential in exchange for an equity stake. In the case of startups, they take on a great risk banking on these early-stage companies' eventual success.
Look at what other companies the VCs are backing, and ask questions like: Are they big names? Have they been successful?
Once you have this covered, turn your attention to the board members. Do a quick research on their background. Who are they? What are their most memorable career achievements? Have they distinguished themselves in any particular way? As with the investors, knowing who the board members are is a good indicator of the company's potential and, therefore, of your equity compensation's value. If so many big names take an interest in the organization you are about to join, then it must mean success is bound to follow.
Equally important, do a background check on the company's founders. Are they known to be visionaries? Have they founded other thriving companies? What is their long-term business goal?
While having visionary founders, leading board members, and influential investors involved in the business may be a good indicator of the company's worth, checking out the engineers who joined the company is just as important. Any high-profile fellow SREs in the bunch? Maybe someone you look up to or met at a conference? What does their professional background look like? Great companies attract top experts or have an eye for spotting burgeoning talent.
Last but not least, we highly recommend looking at the product the company sells. Albeit all the exceptional human resources involved in the company, it is ultimately the product that will determine its future success. Analyze if there is a market for the product or whether the timing is right for its release.
With the demand of DevOps/SRE specialists soaring across industries and so many attractive compensation packages, engineers must understand the leading equity types and, more importantly, look beyond the offer itself and analyze the players behind the company.
---