Platform engineering is one of the hottest trends in the world of XOps. It is said to be the next evolution of DevOps. In a New Stack article, they've shared that it's such a hot topic, their audience ranked it fourth among topics they want to learn about in 2023. But why is it highly talked about in the Operations world? What does platform engineering actually mean? What does it look like and what are the opportunities of using this platform tool for software organizations?
---
A Quick Introduction to Platform Engineering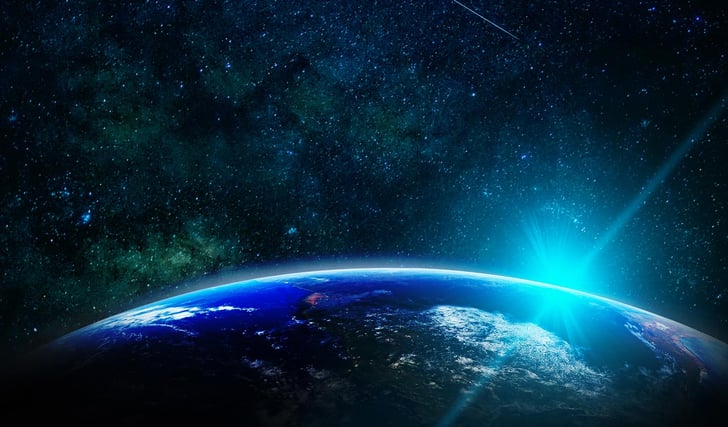 Platform engineering is a technology approach based on building platforms that allow rapid development and deployment of software products.
Platform engineering is one of the biggest trends in software engineering because of its promise to optimize the developer experience and accelerate product teams' delivery of customer value. By providing common frameworks and components as part of their platform offering, companies can reduce development time while still providing high quality products to their customers.
---
Why is Platform Engineering Important?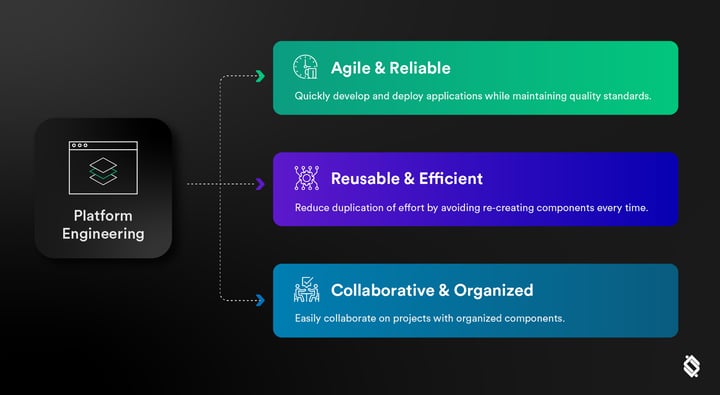 As with any trends, there are still many unanswered questions and curiosities from within and outside the DevOps community. But there are reasons why platform engineering is trending, so why is it important right now?
Platform engineering is an essential component of modern software development because it allows companies to quickly develop and deploy applications while maintaining quality standards. Additionally, platform engineering reduces duplication of effort since teams don't have to re-create components every time they need them in a new project.
Finally, well-built platforms enable teams to easily collaborate on projects since components are already established and documented in an organized manner.
---
Benefits of Platform Engineering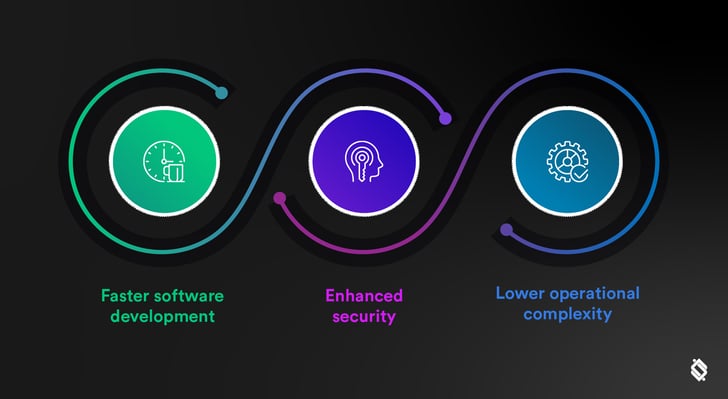 Companies that use platform engineering have several advantages over those that use more traditional software development tech stacks. These advantages include faster software development, enhanced security, and lower operational complexity.
This makes it a clear and consistent approach to software development across an organization allowing greater alignment between technology and business goals.
Platform engineering provides a single source of truth for software development practices and tools, enabling teams to collaborate and share knowledge more effectively. This leads to a more integrated and cohesive approach, helping organizations to deliver better results and drive business growth.
---
A Tooling Landscape Worth Learning from a Growing Community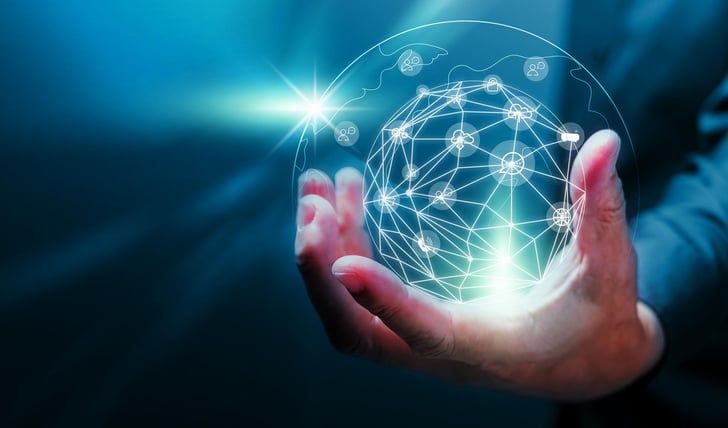 The future of software development is poised to adopt platform teams, optimizing development practices and alleviating the burden on engineers. This approach is becoming increasingly popular due to its ability to improve the developer experience and hasten delivery processes, leading to increased customer satisfaction.
As forecasted by Gartner, 80% of software engineering organizations are expected to establish platform teams by 2026, with a significant portion of them incorporating self-service portals for developers. This is becoming a critical aspect for organizations with multiple DevOps teams, as they work towards maintaining visibility, security, and resilience in their applications. The goal is to streamline DevOps activities and attain consistency and agility.
In 2022, platform engineering experienced a surge in popularity. The first-ever conference dedicated to platform engineers, PlatformCon 2022, received over 78 community-submitted talks and attracted 6000 attendees. The concept of platform engineering received extensive coverage on The New Stack, inciting a passionate discussion about the future of DevOps.
This June, you have the opportunity to learn all about platform engineering from leading industry experts and practitioners at a 100% virtual and 100% free conference PlatformCon 2023. During the event, you'll have the chance to discover, learn and explore, as well as engage directly with the speakers on Slack.