Hiring in the DevOps market is growing significantly. The roles involved with DevOps approaches, such as site reliability engineers (SREs), keep companies agile, allowing them to improve their development practices. In an environment where the talent pool is shallow, and competition among employers is fierce, you need the right resources. Learn why working with a DevOps/SRE recruitment agency can benefit you.
---
Standard Recruiting Strategies for DevOps Roles Aren't Effective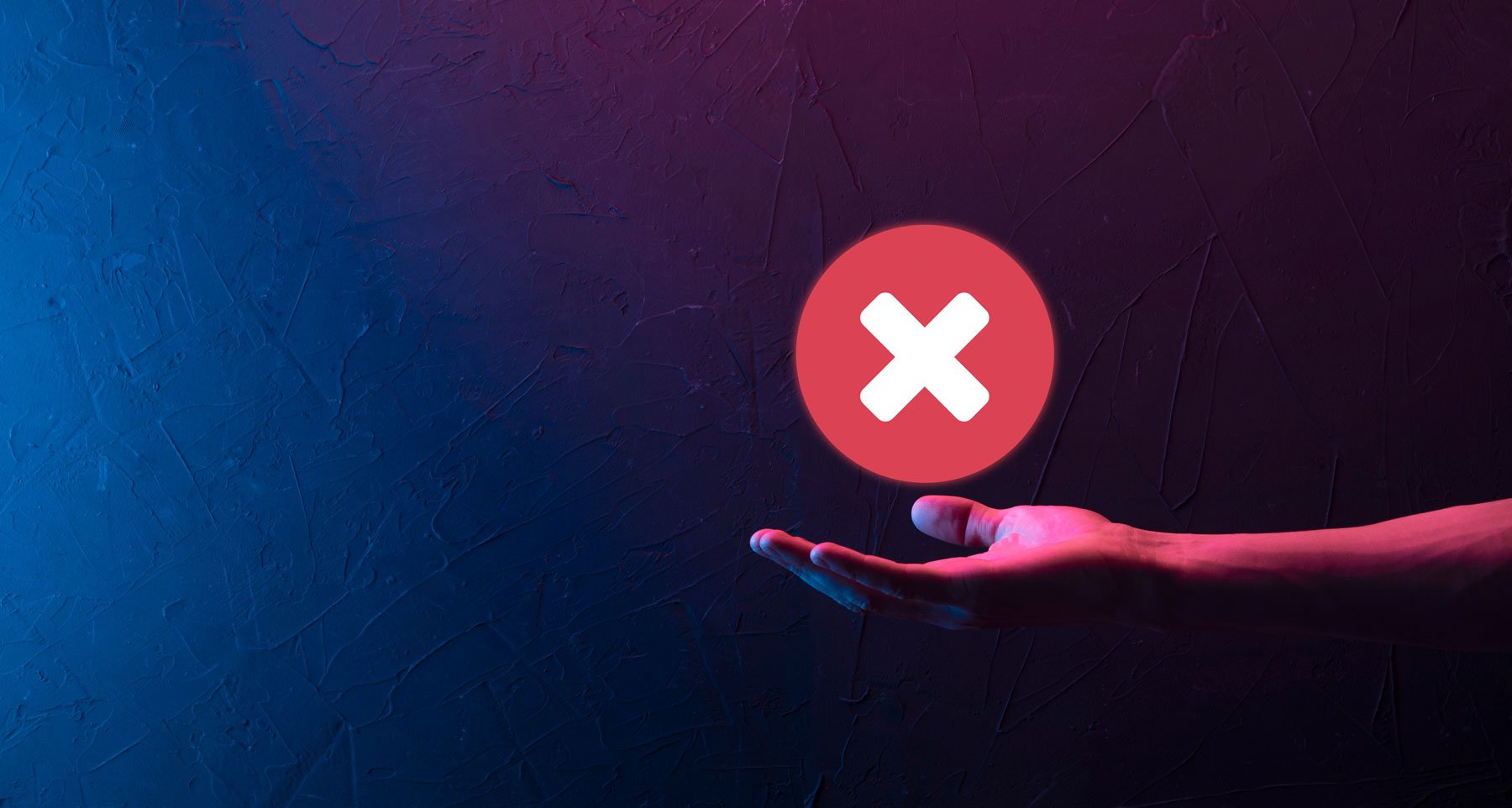 Aligning with a DevOps approach requires having the right people in place. DevOps professionals have specialized skills, so it's not an easy department for which to recruit. Other companies, just like yours, want the same candidates in a highly competitive market.
For these reasons, traditional recruiting and hiring practices won't yield the results you expect.
---
How Are You Currently Recruiting for These Roles?
With typical recruiting options, you might invest too much time and money and not get much of a return. Let's look at why these old channels don't work for DevOps/SRE roles.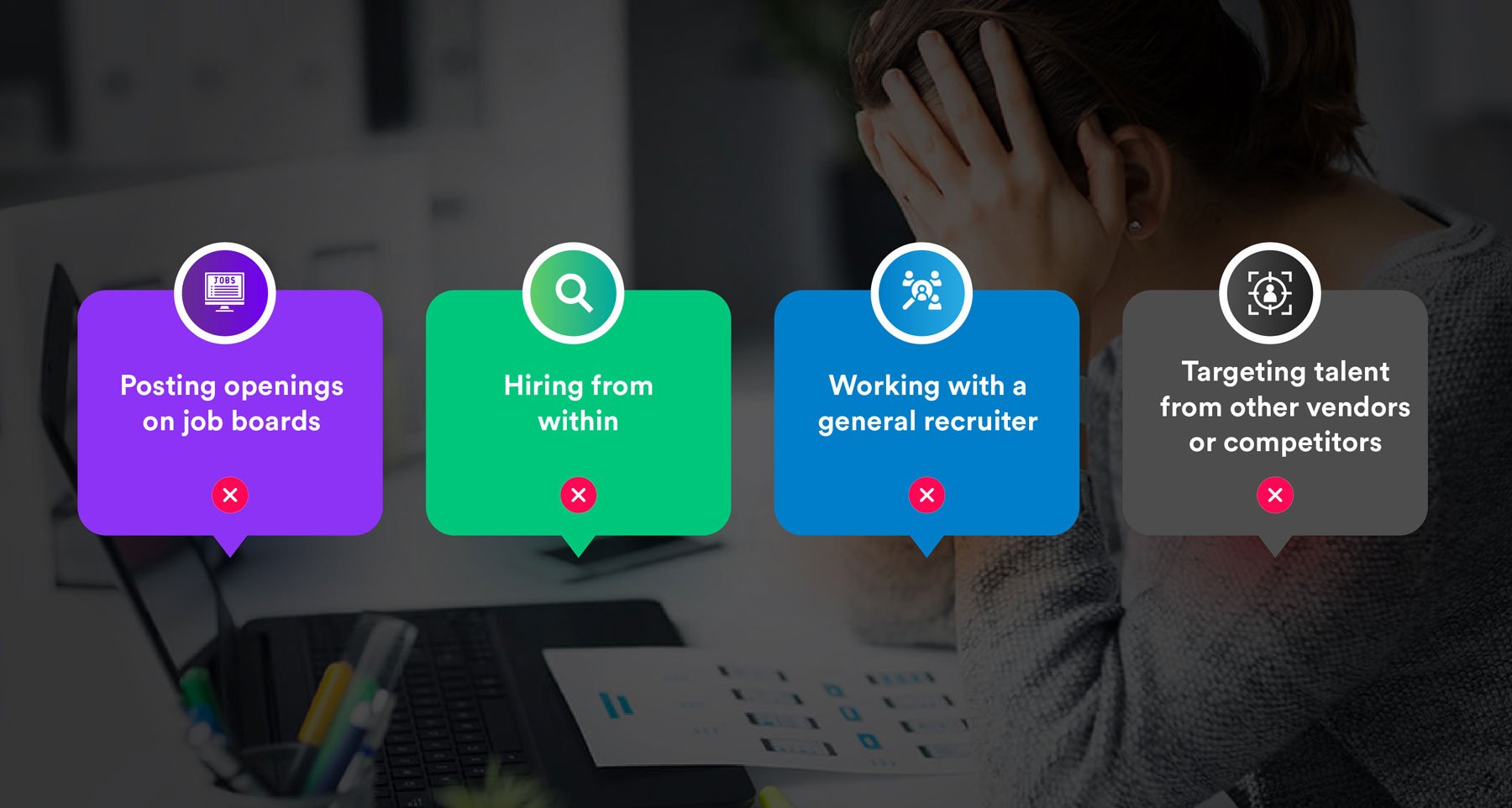 Posting openings on job boards
There's too much noise on job boards. These platforms aren't specific to your needs, and even tech-specific job boards are insufficient.
Job boards don't allow you to vet candidates beyond a few screening questions. It's also time-consuming to sift through all the resumes.
If your listing isn't written by an expert in the field, there could be role confusion. Finally, it's hard to stand out from your competitors here.
Hiring from within
Lots of companies like to hire from within, and this could work in many departments. However, for DevOps roles, your internal candidate pool could be small, especially if you're building out a new team or significantly expanding.
Working with a general recruiter
You may currently use a recruiter for many roles. Still, if they don't have experience with DevOps cultures and positions, it may cause you more work in the long run. That's because they may send you stacks of applications from candidates who don't have the knowledge and expertise you need.
Targeting talent from other vendors or competitors
There's no doubt that companies seek to lure talent away from their competitors in just about every industry. However, because DevOps roles are in high demand, you might be attempting to attract passive individuals who aren't necessarily looking to change positions. This strategy could become a "chase," in which you might have to invest heavily in trying to lure them away with a lucrative offer, which you may not have the budget to cover.
---
A New Way to Recruit: Work with a DevOps/SRE Recruitment Firm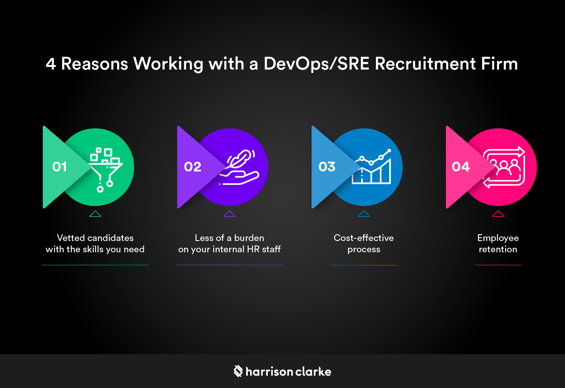 You may not be privy to the fact that niche recruitment agencies are flourishing. Specialized recruitment agencies have become an essential resource for many companies looking to hire the best talent.
When you choose to work with a specialized agency, you'll be working with experts. They understand the complexities of a DevOps culture and the importance of finding the right candidates.
You'll gain valuable benefits by selecting this course, including:
Vetted candidates with the skills you need: When you work with a recruiter, all applicants will undergo a screening. You can be confident that those who make it to you support your organization's needs.
Less of a burden on your internal HR staff: Your HR team has many responsibilities outside of recruiting, including culture, employee engagement, and more. Many times, recruiting is not a core competency for the HR team. By working with a recruiter, the HR team has an expert to assist them, taking some of the responsibility off the team's shoulders.
Cost-effective process: With the traditional recruiting routes, costs can rack up quickly with no promise of success. Plus, you could "pay" much more later in turnover and churn. Then you have to start the process all over again. There is long-term value in hiring strategically with a niche recruiter.
Employee retention: Because specialized recruiting agencies understand your business and the industry, they'll help you find the perfect match. This match goes beyond tech skills. It also includes how well your new hire will acclimate to your culture. Due diligence in recruiting can lead to hiring people who will stay loyal and engaged, especially when it comes to finding a DevOps recruiting agency.
---
Find the Right Candidates Today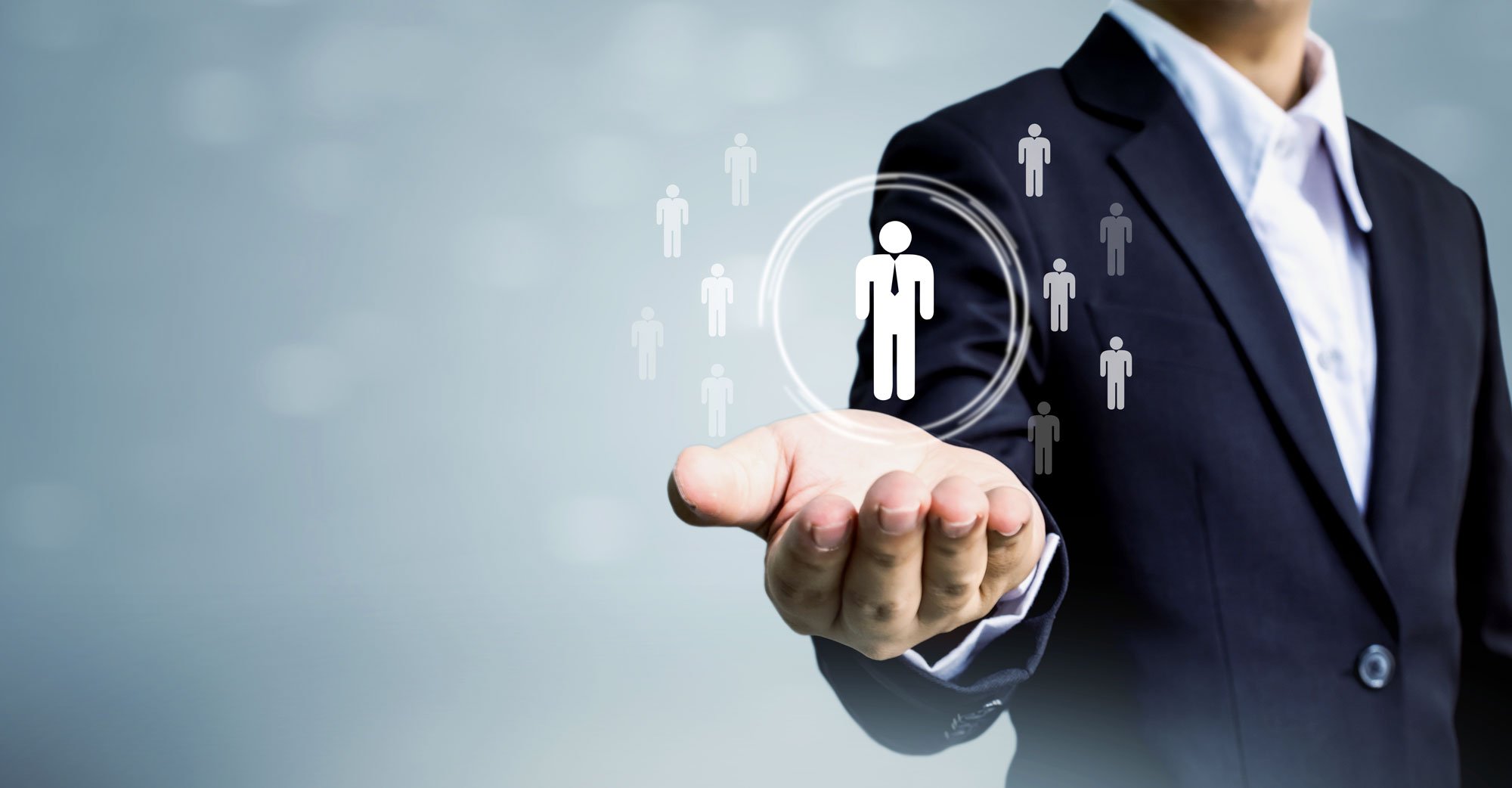 At Harrison Clarke, we consider our team to be a true partner to our clients. We aren't simply a vendor. We won't just deliver resumes and hope for the best. Our goal is to be a trusted advisor, considering the best interest of both employers and candidates. That's our pledge.
Let's talk about your hiring needs and how we can leverage our expertise to find the right candidates for your DevOps environment. Contact us today to begin the conversation.