The ongoing rise of fintech, modern technological capabilities, and changing customer expectations are pushing the traditional banking industry to embrace digital innovation in order to maintain competitiveness. With disruptive technologies such as artificial intelligence (AI), machine learning, and blockchain reinventing payments, the banking and insurance industries, and the COVID-19 pandemic dramatically accelerating digital transformation, financial institutions must reinvent themselves to meet growing market demands, but also to innovate for the future.
The fast-growing financial-technology space is driving the new banking business model. Yet, while the agility and customer-centric approach of fintech companies provide more flexible solutions and a better user experience, traditional financial services institutions benefit from scale and expertise to build trust.
Instead of competing, fintech and the traditional financial services sector have the potential to create more value by joining forces. Indeed, several exciting partnerships have been formed between the two industries in 2021. For example, U.S. banking giant JPMorgan Chase acquired San Francisco-based startup OpenInvest on August 5, 2021, while Goldman Sachs partnered with New York-based fintech startup Esusu Financial Inc. to strengthen its creditworthiness.
---
What is fintech?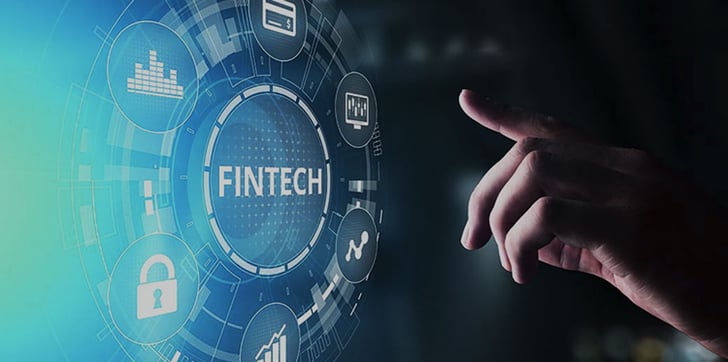 Fintech represents the cutting-edge technologies that are revolutionizing payments, banking, insurance, and lending. Fundamentally, financial technology (fintech) aims at improving the financial operations of enterprises, businesses, and individuals by integrating innovative technologies into financial offerings.
Today, the scope of fintech innovation has expanded from areas such as payments, lending, and investing to include new business models like insuretech, regtech, data-driven marketing and cryptocurrencies, blockchain technology (smart contracts, open banking), and cybersecurity.
Yet, even as fintech startups continue to drive innovation in the financial services industry, strict regulations, data privacy, and security issues hinder many corporate-startup collaborations.
---
The role of procurement within traditional financial services organizations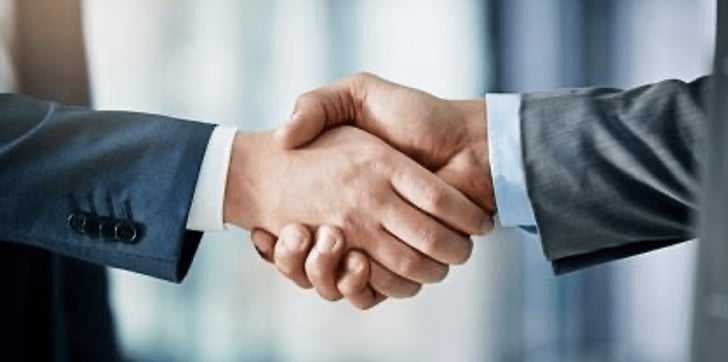 The modern socio-economic environment and digital innovation urge traditional banks and financial services institutions to modernize their core operations and services in response to evolving market requirements. As such, many corporate banking institutions evolve their digital initiatives by partnering with financial technology startups. However, despite the clear advantages that corporate-fintech startup collaborations can bring to customers, integrating technology within financial services processes and broad access to data translate into higher compliance, security, and privacy risks.
To manage the heightened regulatory and operational prerequisites, as well as protect the corporate reputation, financial institutions follow a rigorous procurement framework. Moreover, while leading banks and investment institutions embrace disruptive technologies and the fintech startup mindset, most corporate-fintech startup procurement deals are slow, if not entirely unsuccessful.
---
Fintech startups face multiple challenges in building partnerships with traditional banking and investment institutions
While the elaborate and strenuous procurement process is often considered the main barrier to financial services institutions and fintech cooperation, other factors contribute to a slow onboarding operation.
Cultural differences between fintech startups' fast-paced, disruptive drive and the more conservative and risk-averse foundation of corporate banking also stall innovation in the finance sector. Moreover, as process automation and open access to data make fintech systems vulnerable to cyber attacks, building trust, ensuring system security, and appropriate data protection policies are other issues that may lead to further frictions and obstacles.
---
How fintech startups should prepare for the corporate financial services procurement process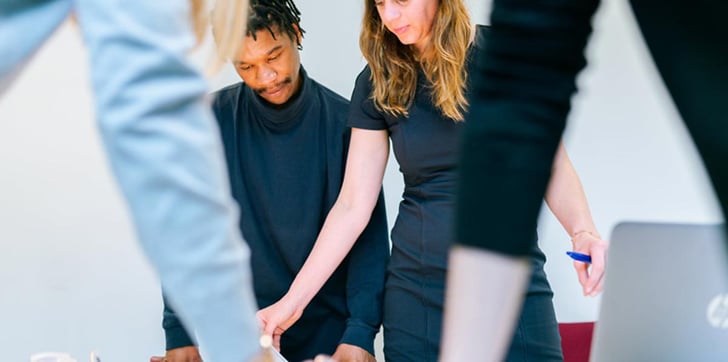 Although many corporate banks understand the urgency to adopt new technologies to keep up with market requirements, governance and risk assessments have not changed enough to support the transition. Since the financial services procurement process can be a painful experience, it is crucial for fintech startups to grasp the specific considerations corporate financial institutions evaluate when onboarding a new technology partner and how to establish a successful procurement strategy.
According to Theta Lake's Marc Gilman, in order to build trust, ensure their practices match customer expectations, and accelerate the procurement process, fintech startups should strive to establish early on several fundamental competencies. As listed by Gilman, fintech startups should focus on baseline aspects such as setting up the proper data protection agreements, security protocols, third-party audits, insurance, and third-party vendor management regulatory requirements.
More specifically, fintech startups can effectively handle security concerns by designating a Chief Information Security Officer. It is then the CISO's responsibility to define the organization's security policies and procedures. Another critical step in mitigating security-related myths is ensuring third-party certifications and planning to respond to worst-case scenarios with the appropriate insurance policies. Finally, by looking into the specific vendor management regulations, fintech startups gain further insight into what financial customers expect from fintech partners.
Evaluating and integrating these fundamental considerations into their product will help fintech startups build trust and accelerate the procurement process while setting the foundation for potentially larger collaborations.