In 2023, the security of enterprise networks is more important than ever. The rise of remote work and the proliferation of connected devices has created new opportunities for cyber-criminals to attack corporate networks. To protect against these threats, organizations are turning to next-generation firewalls (NGFWs). These innovative solutions offer a wide range of features and benefits over traditional firewalls. In this article, we'll explore what makes NGFWs different, their features and benefits, and how to select the best solution for your network security needs.
---
What makes NGFWs different?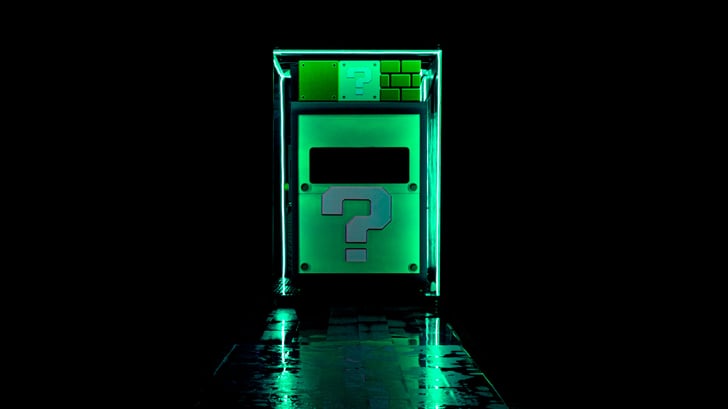 Next-generation firewalls represent a significant improvement over traditional firewalls. While traditional firewalls only control traffic based on the source and destination addresses and port numbers, NGFWs use intelligent algorithms to inspect and control traffic based on the application, user, and content. They provide deeper visibility into network traffic and have advanced security features such as application control, intrusion prevention, and SSL decryption. NGFWs are designed to protect against sophisticated cyber-attacks that traditional firewalls can't detect.
---
Features and benefits of NGFWs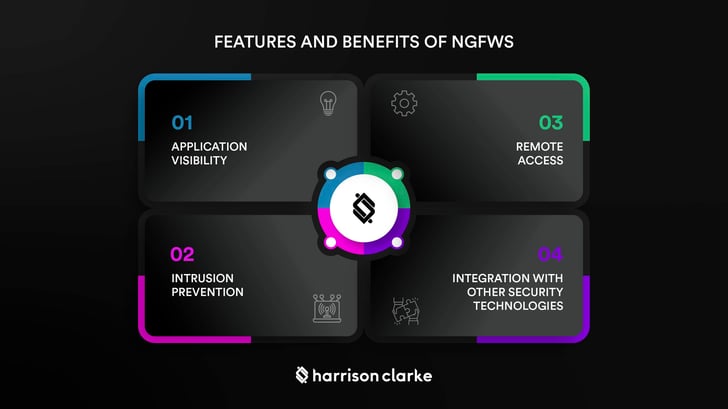 NGFWs have a wide range of features that provide enhanced security and greater control over network traffic. Some of the key benefits of NGFWs include:
Application visibility:

NGFWs can identify and control traffic based on the specific application in use, such as Facebook, Skype, or BitTorrent.



Intrusion prevention:

NGFWs can detect and block malicious traffic such as SQL injections, cross-site scripting (XSS) attacks, and buffer overflows.



Remote access:

NGFWs provide secure remote access for employees who need to work from home or other remote locations.





Integration with other security technologies:

NGFWs can integrate with other security solutions such as antivirus, threat intelligence, and vulnerability management tools to provide even greater protection.
---
How to select the best NGFW solution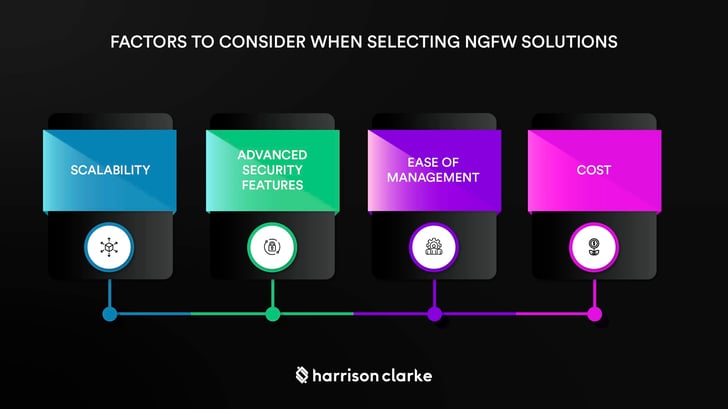 When selecting an NGFW solution, there are several important factors to consider. These include:
Scalability: Ensure that the NGFW solution can grow with your organization and handle the increased traffic volume as your business expands.
Advanced security features: Look for NGFWs that have features such as intrusion prevention, SSL decryption, and malware detection.
Ease of management: An NGFW solution should be easy to manage and maintain, with a user-friendly interface and centralized management console.
Cost: Consider the upfront and ongoing costs of an NGFW solution, including licensing, hardware, maintenance, and support.
---
Evaluating NGFW vendors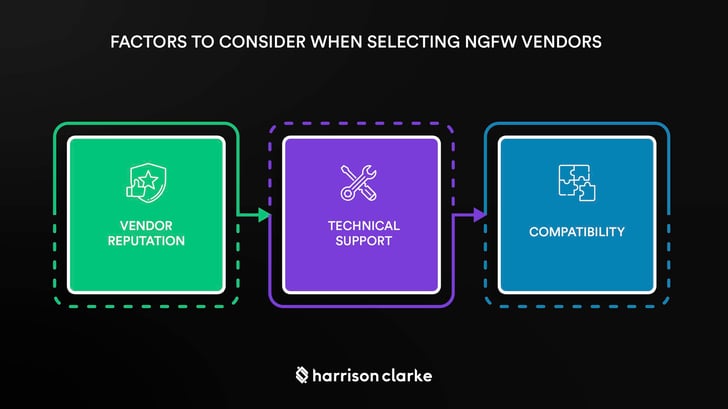 There are many vendors in the NGFW market, each offering different solutions with varying features and prices. When evaluating vendors, consider factors such as:
Vendor reputation: Look for vendors with a proven track record in the NGFW market and positive customer feedback.
Technical support: Evaluate the vendor's technical support capabilities, including response times and availability.
Compatibility: Ensure that the NGFW solution is compatible with your existing network infrastructure and security tools.

---
Conclusion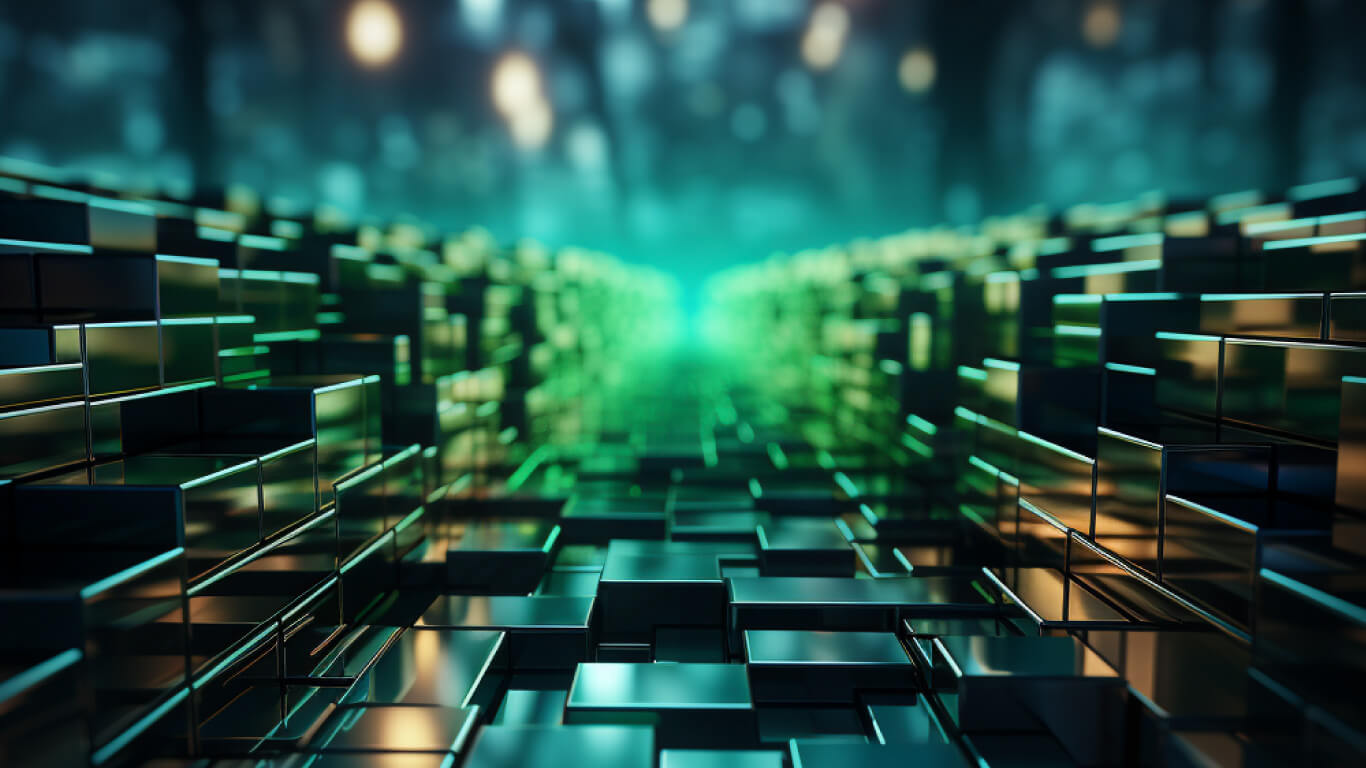 Next-generation firewalls are essential for protecting enterprise networks from cyber-attacks. With their advanced security features and greater control over network traffic, NGFWs offer a significant improvement over traditional firewalls. When selecting an NGFW solution, it is important to consider factors such as scalability, advanced security features, ease of management, and cost. By evaluating NGFW vendors based on reputation, technical support, and compatibility with existing infrastructure, organizations can select the best solution for their network security needs.
---