The cloud transformed the way businesses bring value to customers. Companies that have successfully moved their assets to cloud register lower IT costs, productivity improvements, higher operational resilience, and business agility. The COVID-19 pandemic has further underlined the appeal of cloud's benefits, increasing cloud migration by 24%. Yet, as cloud computing and hybrid cloud strategies adoption continue to rise, many enterprises struggle to garner the full advantages of the move to cloud.
---
Cloud spend during the COVID-19 pandemic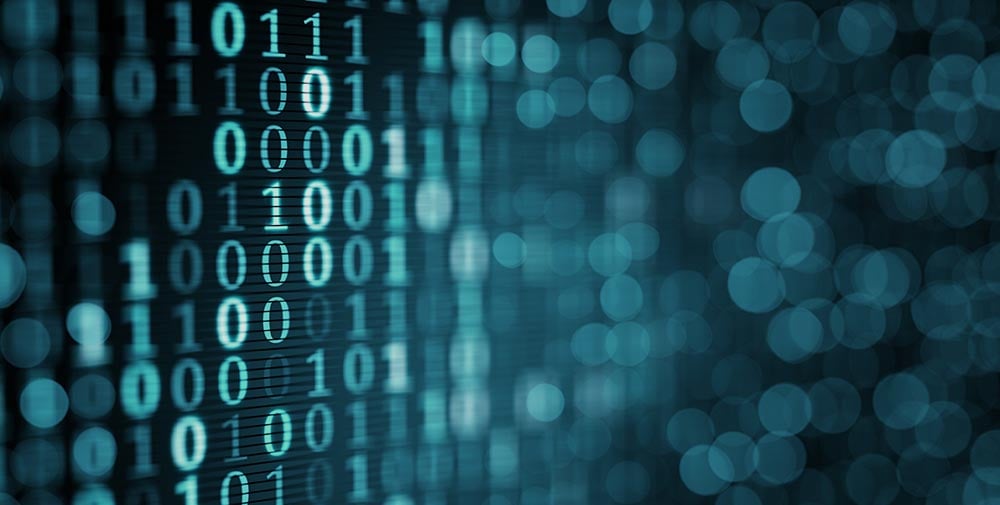 Cloud spend in 2020 reached a historical high due to the COVID-19 health crisis. According to a 2021 report on cloud computing trends, a combined ninety percent of organizations have multi-cloud or hybrid cloud strategies, with public could adoption expected to exceed the trends anticipated pre-pandemic.
The promise to regulate infrastructure consumption and increase financial flexibility attracts a rising number of enterprises to cloud. However, while large companies were successful in implementing software-as-a-service (SaaS) solutions, many organizations find it challenging to manage cloud spend, often going over budget. For instance, companies that shifted toward cloud during the pandemic registered a spike in costs by twenty to fifty percent.
---
The challenges companies face when migrating to cloud
Usually, the problem arises from the expectation that moving digital assets, workloads, data, and tools from legacy infrastructure to the cloud is sufficient for companies to become more agile, drive innovation and reduce costs.
However, a successful cloud migration requires more than simply lifting legacy applications and moving them to the cloud (lift and shift). In reality, the highest value of cloud is not in cutting costs but in enabling innovation and driving business growth and profitability.
To derive the total value of cloud, companies need to approach cloud migration as a comprehensive business strategy focused on digital transformation. Managing cloud spend from a traditional procurement and infrastructure-consumption viewpoint leads inexorably to wasted resources. Lack of understanding of cost efficiency leaves engineering teams overspending, while finance teams struggle to keep to track of what each team spends. On top of it, business executives are ill-informed regarding what the company is consuming.
Organizations need to bring financial accountability to cloud spend in order to make better business decisions and truly take advantage of cloud technology. Engineering teams, finance and procurement teams, and business leaders must align to achieve the desired balance between speed, cost, and quality. The complexity of cloud operations management requires a shift in business mindset and best practices, and this is where FinOps comes into play.
---
What is FinOps?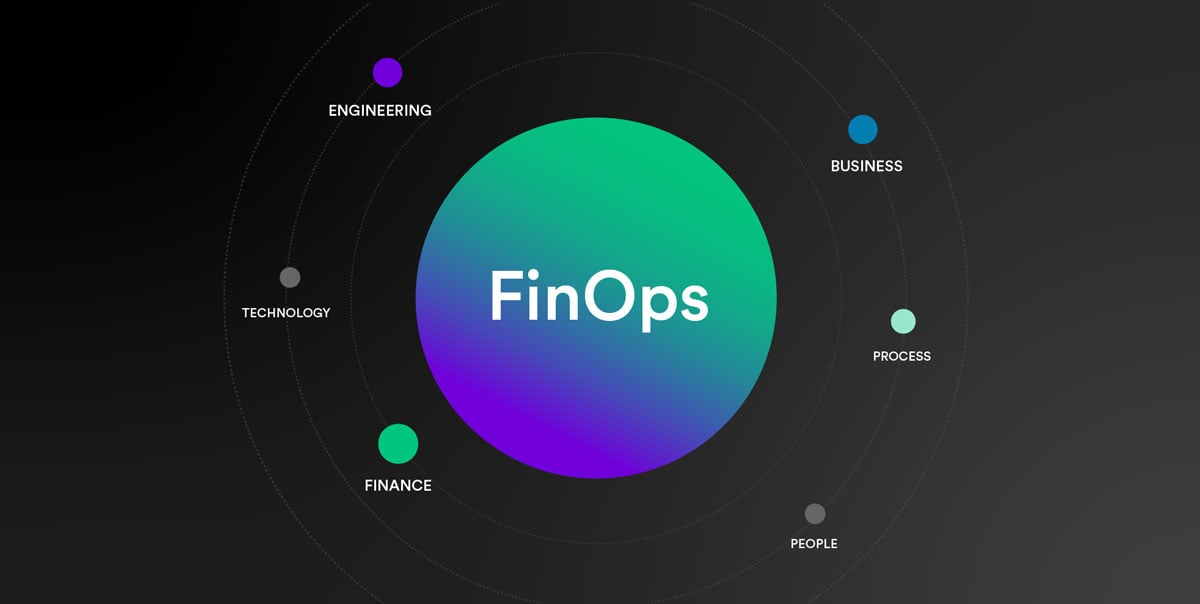 FinOps, or Cloud Financial Operations or Cloud Cost Management, is a framework that describes best practices to manage and optimize cloud sourcing and consumption. A fundamentally cultural practice, FinOps brings together engineering team, business, and finance teams, enabling faster product delivery and ensuring financial discipline and predictability.
---
"The FinOps Foundation defines it as "the practice of bringing financial accountability to the variable spend model of cloud, enabling distributed teams to make business trade-offs between speed, cost, and quality."
Source: www.finops.org
---
The purpose of FinOps is to provide a clearer understanding of how an organization is using cloud and help make informed decisions about where and when to invest. Every stakeholder — from engineers to procurement to leadership — is accountable for its cloud usage. FinOps enables each operational team to adjust their cloud spend, resulting in cloud cost savings and higher performance and quality of services.
Similar to the way DevOps increased agility by breaking down siloes between development and operations teams, FinOps optimizes financial control of cloud offerings by bringing together technology, business, and finance. FinOps enables a cross-functional conversation where every stakeholder (engineering teams, finance, product owner, etc.) has increased visibility over the reasoning behind business trade-offs, ensuring the organization gets the most value out of its cloud investments.
A cross-functional FinOps team utilizes procurement best practices to ensure optimal cloud offerings that respond to the business's needs. Plus, the team oversees resource allocations and tracks organization-wide cloud usage in order to heighten financial control.
---
In a cross-functional FinOps team, IT, finance, and business work together to increase the business value of cloud.
---
The FinOps framework breaks down into a three-step lifecycle: inform, optimize, and operate.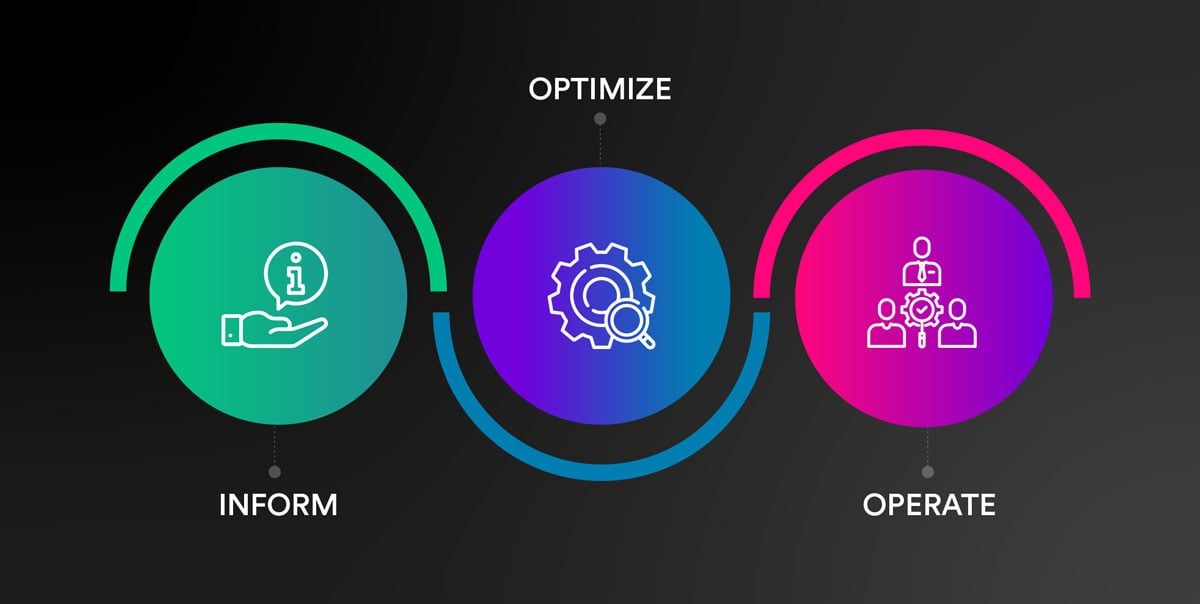 Inform
The first step addresses the poor spend visibility inherent to traditionally fragmented sourcing, finance, engineering, and product teams. Providing visibility across all cloud spending creates shared accountability and ensures the most efficient cloud spend allocation. Plus, it allows business stakeholders to keep track of the budget and make accurate consumption forecasts.
---
Optimize
Next, the FinOps team leverages real-time data to strategically measure and define goals to optimize the organization's cloud footprint. This step entails rightsizing and automating wasteful usage to enhance operational flexibility and workflows.
---
Operate
Effective cloud financial management requires a FinOps culture centered around business, finance, and operations teams. Together, they define best governance processes that enable the organization to improve its cloud spend and drive innovation and efficiency. FinOps teams measure business alignment with speed, quality, and cost by continuously reevaluating business goals and tracking key performance metrics.
---
The importance of FinOps
The rapidly evolving digital world pushes the need for speed and agility over the tipping point. Demand-driven enterprises are moving their data, workloads, and IT resources to cloud, hoping to enable faster time-to-market, IT overhead cost reduction, better quality service, and scaling IT operations up and down according to business needs.
Top enterprises that successfully capture cloud's advantages understand that cloud migration in itself is not enough to yield those much-desired benefits. In practice, migrating from on-premises to cloud and even pay-per-use subscriptions is more expensive. However, when managed efficiently, cloud's full value comes from driving innovation and business growth.
FinOps is the solution to manage cloud costs efficiently. As a fundamentally cultural practice, FinOps empowers engineers to deliver better features faster and enables cross-functional decision-making regarding cloud spend. Ultimately, FinOps helps businesses to better understand when and where they should invest and drive higher revenue.