Harrison Clarke is about DevOps and SRE, but above all, we're about making a positive change in people's lives.
Our mission is to identify and build long-term relationships with top professionals in the DevOps/SRE space and connect them with the most exciting companies in the United States.
Our prospectus gives you a glimpse into how Harrison Clarke can help you build a great career in a rapidly changing recruiting landscape.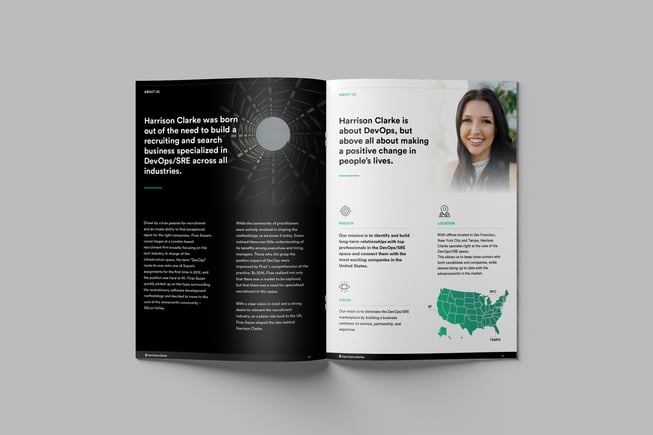 Access your copy by completing the form and clicking "Submit and download".