The buy vs. build dilemma is widespread among modern technology organizations. On the one hand, most of the solutions in the market involve a significant investment and don't align with the internal philosophies.
Engineers often struggle with vendor lock-in and the difficulty to customize and integrate the solutions as needed. On the other hand, despite having the technical ability and skillset, building platforms in-house is a considerable operational burden on security teams.
In today's fast-paced world, scalability is critical as businesses mature. But is there a right choice when it comes to buying versus building?
---
To start the conversation, GitLab Director of Security Operations, Jan Urbanc, joins Panther Labs Director of Engineering, Joren McReynolds, on Thursday, June 24th at 11 am PST on a live webinar where they will discuss how you can:
Evaluate the total cost of ownership, opportunity cost, and time-to-value associated with SIEM Buy vs. Build,


Build modern detection and response pipelines with best-of-breed tooling, well-understood programming interfaces, and open data ecosystems,




Position your security team for success in the era of big data and everything-as-a-service

.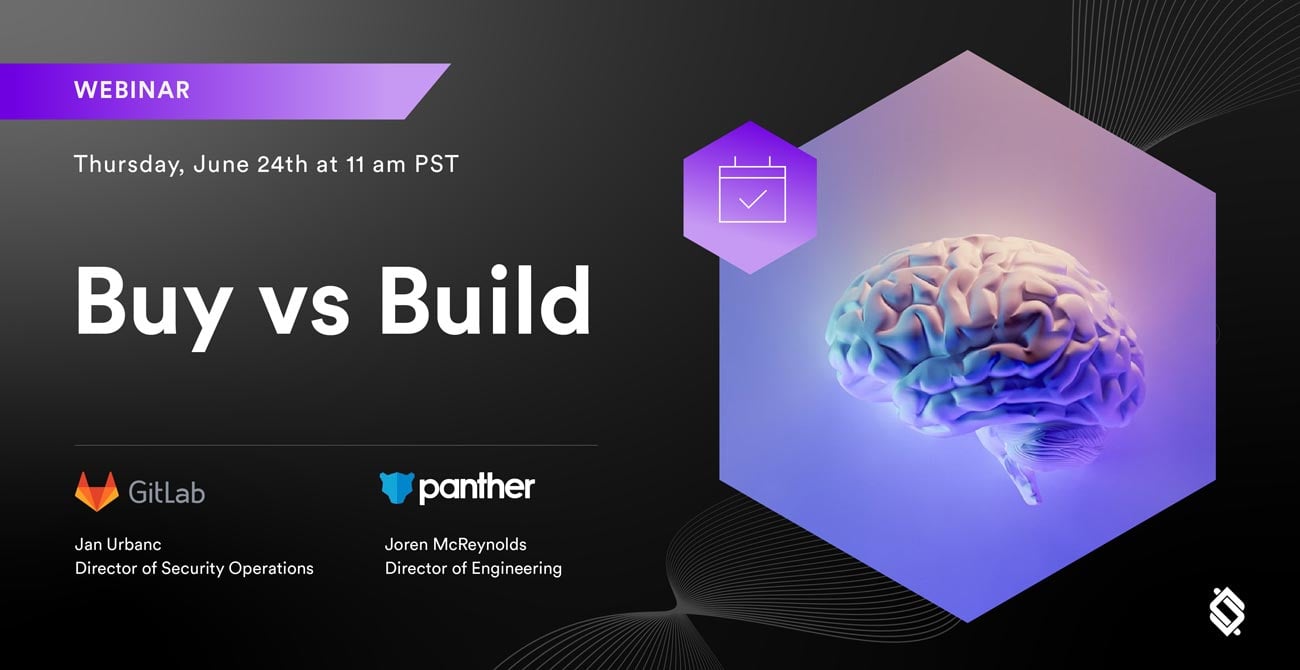 The webinar will look into the current industry trends and dynamics in fast-growing technology organizations like GitLab, the core challenges of security, and the evolution of the cloud.
Next, Jan Urbanc will talk about GitLab's build journey before adopting Panther. When traditional security tooling didn't scale to meet their current and future requirements, GitLab realized they needed a partner they could grow with over time.
By expanding on the decision to buy Panther rather than maintaining and continuing to build the internal system, Urbanc will explore GitLab's mental model for evaluating their challenges and deciding which approach to use.
In conclusion, Jan Urbanc and Joren McReynolds will share their thoughts on whether organizations should buy or build and answer questions from the audience.
If you would like to join the conversation, you can register here for the webinar.
---
GitLab is an open core company that develops software for the software development lifecycle with 30 million estimated registered users and more than 1 million active license users and has an active community of more than 3,000 contributors.
Panther is a security analytics platform designed to help modern security teams build world-class detection and response pipelines using code and automation, developer-friendly workflows, and big data primitives.
---